RECEPTOR ADDITIONAL FOR TEH373 (VERSION V2.0)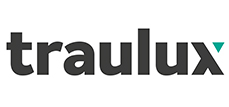 ---
- Add additional screens to the TEH373 extender
- Requires a computer switch (not included)
- Supports up to 250 screens at a time
- Low installation cost: use CAT5/6 network cable
- Meets the IEEE-568B standard
- Includes power supply in the box">Additional CAT5 / 6-HDMI receiver for HDMI-CAT5 / 6 extender code TEH373 (version 2.0). It allows a distribution by CAT5 / 6 by multiplying a high resolution Full HD source on several screens at once. This requires only a single transmitter, a computer switch and as many receivers as screens
/display the installation has. Extension up to 100 meters with CAT5 / 6 cable.
IMPORTANT: This version of receiver is v2.0 and is only compatible with V2.0 type transmitters (not compatible with V3.0).
How to identify what is my team version? On the reverse of the Tx / Rx indicates the version, which can be V2.0 or v3.0.
- Distribution function "HDMI for CAT5 / 5e / 6 long distance
- Add additional screens to the TEH373 extender
- Requires a computer switch (not included)
- Supports up to 250 screens at a time
- Low installation cost: use CAT5/6 network cable
- Meets the IEEE-568B standard
- Includes power supply in the box
---
Related (1)
---
Customers who have purchased RECEPTOR ADDITIONAL FOR TEH373 (VERSION V2.0) have also purchased....
---
Specifications
---
Resolution:
1080p Full HD
Energy consumption:
<3,6 W
Source feed:
5V DC, included
Dimensions ( mm ):
10,6 x 5,7 x 2,6
Acessories included:
5V power supply
Downloads
---