PANT. TRAULUX CONTOUR 240x150 cm 16:10 MW
---
PANT. TRAULUX CONTOUR 240x150 cm 16:10 MW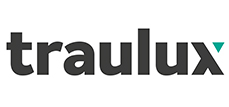 ---
Ref: TA-CONT02414-MWX
Traulux
Electric projection screen to integrate into false ceiling with an excellent price/quality ratio. Quick and easy installation with invisible support system. Available in 1: 1, 4: 3, 16: 9 and 16:10 , from 180 cm to 400 cm wide. It includes manual actuation switch. Available with black borders.
Specifications
---
Screen width (cm . ):
240
Projection surface:
Matt white
Location:
Roof integrated
See more details
---
Customers who have purchased PANT. TRAULUX CONTOUR 240x150 cm 16:10 MW have also purchased....
---
Specifications
---
Location:
Roof integrated
Size ( height x width ) (cm ):
150x240
Screen width (cm . ):
240
Visible area ( h x w ) (cm . ):
150x240
Projection surface:
Matt white
Projection surfaces available:
White Mate, New Coral
Engine warranty (years ):
2