SCREEN.TRAU PRE.ELEC EASY 240x240 cm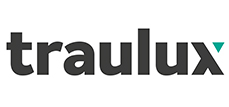 ---
Electric projection screen with excellent price/quality ratio. Available in various sizes in formats 1: 1 and 4: 3. Your steel case painted in white and white tops, for installation on ceiling or wall. Disposes of radio frequency remote control included, the receiver includes manual switch drive. Upper black drop extra in 4:3. Easy fix system for quick installation. Matt white cloth picks with back part in black.
Specifications
---
Screen width (cm . ):
244
Projection surface:
Matt white
Location:
Wall and ceiling
See more details
---
Customers who have purchased SCREEN.TRAU PRE.ELEC EASY 240x240 cm have also purchased....
---
Specifications
---
Location:
Wall and ceiling
Size ( height x width ) (cm ):
244x244
Screen width (cm . ):
244
Visible area ( h x w ) (cm . ):
234x234
Projection surface:
Matt white
Projection surfaces available:
Matt white
Engine warranty (years ):
2