SCREEN.MUR.EXECUT SLOW 200x200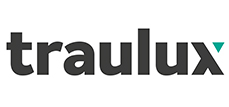 ---
Projection screen of robust construction , suitable for intensive use. It has a larger enclosure and higher metal cylinder , ensuring greater robustness in the collection and unwinding. Their steel housing painted in white and white tops , to install on ceiling or wall. It has automatic slow collection for screens under 240 cm. Black side edges in 1: 1 and 4 sides in 4: 3.
Specifications
---
Screen width (cm . ):
200
Location:
Wall and ceiling
See more details
---
Customers who have purchased SCREEN.MUR.EXECUT SLOW 200x200 have also purchased....
---
Specifications
---
Location:
Wall and ceiling
Size ( height x width ) (cm ):
200x200
Screen width (cm . ):
200
Visible area ( h x w ) (cm . ):
195x195
Projection surface:
Matt white
Projection surfaces available:
Matt white