SOPORTE MOVIL MOTORIZADO SERIE SCETA HASTA 150 Kg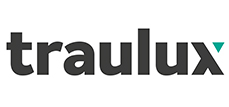 ---
Motorized support movable floor. It allows users to adjust the height , whether high or low, with a variation in height of 500mm which allows full access to touch functions. Its robust design , perfect for large displays or touch monitors. Based on h has , on wheels. Available with additional drawers , additional trays , trims.
Specifications
---
Column length / height (cm. ):
1365-1865
Recommended size (inches ):
46-90
Fixing system:
Base with wheels
Provision of equipment:
Horizontal
See more details
---
Similar products to 'SOPORTE PARA MONITOR MOVIL MOTORIZADO SERIE SCETA HASTA 150 Kg'
---
Customers who have purchased SOPORTE MOVIL MOTORIZADO SERIE SCETA HASTA 150 Kg have also purchased....
---
Specifications
---
Maximum load per screen or projector (kg . ):
150
Fixing system:
Base with wheels
Column length / height (cm. ):
1365-1865
Construction:
Steel and aluminum
Variable- length column:
Si
Vesa available (mm ):
200x200/300x200/400x200/300x300/400x300/400x400/600x200/600x300/600x400/800x200/800x300/800x400/800x600
Vesa maximum ( mm ):
800x600
Recommended size (inches ):
46-90
Variation stand height (mm ):
500
Provision of equipment:
Horizontal