SOP SUELO MOVIL TR5 HASTA 80 Kg 600x400 mm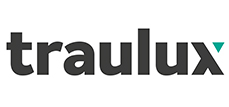 ---
Mobile floor stand for monitor tilt. Support robust design with chrome steel mast. Includes an adapter with a -6º/9th tilt vesa 600x400 mm , for monitors up to 80 kg. Internal cable management. The height is adjustable along the mast. Very resistant industrial casters, two with brakes.
Specifications
---
Column length / height (cm. ):
1700
Recommended size (inches ):
32-60
Fixing system:
Base with wheels
Provision of equipment:
Horizontal
See more details
Downloads
---

tr5_product_card-_1079_2.pdf
---
Accessories (1)
---
Similar products to 'SOPORTE PARA MONITOR DE SUELO MÓVIL HASTA 80 Kg VESA 600x400 mm'
---
Customers who have purchased SOP SUELO MOVIL TR5 HASTA 80 Kg 600x400 mm have also purchased....
---
Specifications
---
Maximum load per screen or projector (kg . ):
80
Fixing system:
Base with wheels
Column length / height (cm. ):
1700
Variable- length column:
No
Vesa available (mm ):
100x100/200x100/200x200/300x200/300x300/400x200/400x300/400x400/600x200/600x300/600x400
Vesa maximum ( mm ):
600x400
Recommended size (inches ):
32-60
Provision of equipment:
Horizontal
Downloads
---

(tr5_product_card-_1079_2.pdf)