ARMARIO CARGAD.30pcs VER. PREM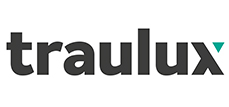 ---
Ref: TRAULAPD-V30PRM
Traulux
Portable charger wardrobe for laptops reinforced sheet of separated access and reinforced security lock. Laptops in horizontal or vertical layout. Double door with security lock emka. Rear door for separate access to electrical parts , chargers , plugs and breaker. Ventilation slots in doors and side panels. Forced ventilation and programmers/load timers. Available for 30 and 40 laptops.
This product
has
an
extra
fixed transport cost.
---
Customers who have purchased ARMARIO CARGAD.30pcs VER. PREM have also purchased....
---
Specifications
---
Dimensions ( mm ):
955 x 900 x 540
Provision of equipment:
Vertical
Number of wheels:
4, 2 with brake